OUR VISION AT POSITIVE DYNAMICS
Our vision at Positive Dynamics is to give our clients the enthusiasm and security to chase and manifest their dreams. In essence we help people make smart decisions with their money. We've been helping people achieve results since 2006.
From our experience, we find virtually all our clients are dedicated to their family and career but are time poor. We find people are unclear on how different facets of their life can become out of balance; also they have no clear vision of what their future could look like. It is for these reasons that we are passionate and committed to helping our clients create a clear and bold vision for their future. A financial planner can work with you to make your dreams a reality.
Our process highlight your strengths and identifies your dangers. With this we can structure a strategic path to a successful financial future and it is our vision to guide you down this path.
We also help people define and articulate their true desires.
Meet Our Team
Introducing our team of friendly advisers and customer service
representatives, dedicated to helping you.
Vanessa Jansen
Founding Director / Financial Planner
ASIC: 471632
---
A born entrepreneur, Vanessa has made a name for herself in the arena of finance. Not wanting to be tied down Vanessa said goodbye to the comfort of the corporate world at age 24. As Vanessa had completed a Bachelor degree in Business Majoring in Banking & Finance with an Extended Major in Accounting through the Queensland University of Technology (QUT), the finance sector was calling. Developing a reputation for helping people reach their goals and dreams, people quickly began to take notice. In 2008 Financial Wisdom named Vanessa Rising Star of the Year for the States of Qld & NT, and in 2010 Rising Star of the Year Nationally. She was also nominated Rising Star of the Year for the AFA and was short listed in the top 20 advisers nationally. Vanessa is also a member of the Million Dollar Round Table (MDRT) qualifying at the highest international level. Vanessa's passion is to build long lasting relationships with her clients while guiding them towards wealth. Vanessa's clients enjoy the success and free time with their families they desire and they retire in style.
Dane Jansen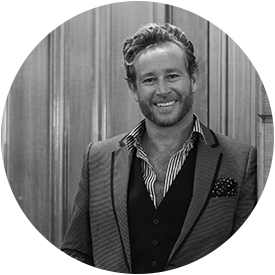 Managing Partner / Responsible Manager
ASIC: 323704
---
Developing a reputation of working with professional athletes, helping them to take the big leap and strategically enhance their future. Dane embraces his leadership skills to provide guidance to his clients giving them the confidence and conviction to achieve financial success. Working in the construction industry for many years Dane has a wealth of experience running business and leading people. In 2007 Dane completed a Diploma of Financial Services (Financial Planning) and was appointed as an Authorised Representative and licenced Financial Adviser. Dane began helping people realise their potential and implementing financial strategies and pathways to wealth. Dane is a member of the Million Dollar Round Table, representing the top 6% of advisers internationally.
Advisory Team
HARDIK SHETH
Financial Planner
ASIC: 1256531
---
Having always been interested in equity markets and acquiring knowledge on various stock valuation procedures through his master's degree in Financial Management from Bond University on the Gold Coast, Hardik kick-started his career with an internship with us in September 2016. He evaluated financial and investment information for the company's investment portfolios, working with many different asset management firms from around the world. Hardik has always had a knack for articulate research and to blend information together providing recommendations based on sound evidence, synthesizing the analysis of that data into a research report. He was appointed as an Authorised Representative of Positive Dynamics in July 2017, and since then has utilised his knowledge and passion by identifying his client's financial goals and objectives and devising an appropriate financial plan with a view to improve their financial situation in the long-term.
THOMAS KLIESE
Financial Planner
ASIC: 1272752
---
With a firm belief that strong personal finances are the backbone of achieving a life of health, wealth and happiness Tom combines 5 years of business ownership and countless hours of his own learning with a Bachelor's Degree in Commerce majoring in Financial Planning from Griffith University. Tom started his career with Positive Dynamics in 2017 in an administration role while studying towards his Bachelors Degree. In that time he has had the best of both theoretical and practical learning experiences along with hands on mentoring from both Dane and Vanessa along the way. Tom has experience in both equity and fixed interest investments, insurance products and claims of all types, budgeting, superannuation and tax strategies. Tom has the foresight to see past the immediate term and enjoys helping his clients consider the long term impact of making good financial decisions now.
DARREN LIMBACH
Financial Planner
ASIC: 418641
---
Being passionate about providing assistance to those who need it, Darren started his career in Financial Planning from a young age in High School. Over the years he has been able to fulfill his passion and grow his skills, knowledge and expertise through various roles within administration, strategy, management and planning. In 2013, Darren graduated from Griffith University from his studies in Commerce, majoring in Financial Planning and Accounting. Since university, Darren has been able to work closely with clients, helping them get on track and achieve their goals and dreams. Over time in the industry Darren has been able to prove his knowledge and skills among his peers and is excited to continue fulfilling his passion with Positive Dynamics.
Specialist Support Team
Management
HAYLEY ORCHARD
Executive Assistant
---
Paraplanning
CLAIRE BOOTHBY
Paraplanner
---
Paraplanning
CLAYTON TRAYNOR
Paraplanner / Client Service Officer
---
Client Services
TAHLA-ROSE MUMBY
Client Services Officer
---
PATRICIA COMMINS
Client Services Officer
---
SORAYA USHER
Client Services Officer
---
GINA BARCLAY
Client Services Officer
---
JACQUELINE COLLI
Client Services Officer
---
JOHN WILSHERE
Business Development
---
Graduating from Mount Carmel College (Charters Towers) in 1996, John was recruited by rugby league teams in the Queensland Cup. With his superior on field talent and the commencement of Super League John was contracted with Western Australian super league franchise Western Reds. After the Rugby League restructure and the birth of the National Rugby League John played for Melbourne and St George. With the offer to play in England, John moved to the UK. Spending one season each with Warrington Wolves and the Leigh Centurions, John found his true home with Salford City Reds. In 2009 John retired from rugby league but not before becoming Salford's specialist goal-kicker. John Wilshere is a household name in Papua New Guinea, where rugby league is the national sport. He has represented his country (Papua New Guinea) many times and was a key player and captain in their squad at the 2008 Rugby League World Cup. After his successful sporting career John has held senior roles as Community Liaison for a number of large international companies. Through his playing career John always thought he needed more financial guidance, this is the reason he sort out Positive Dynamics. Johns wants all athletes to have the opportunity to have amazing financial guidance. John transitions his captaincy/leadership skills into guiding athletes into making smarter decisions with their money so they too can have an outstanding life after sport.