OUR VISION AT POSITIVE DYNAMICS
Our vision at Positive Dynamics is to give our clients the enthusiasm and security to chase and manifest their dreams. In essence we help people make smart decisions with their money. We've been helping people achieve results since 2006.
From our experience, we find virtually all our clients are dedicated to their family and career but are time poor. We find people are unclear on how different facets of their life can become out of balance; also they have no clear vision of what their future could look like. It is for these reasons that we are passionate and committed to helping our clients create a clear and bold vision for their future. A financial planner can work with you to make your dreams a reality.
Our process highlight your strengths and identifies your dangers. With this we can structure a strategic path to a successful financial future and it is our vision to guide you down this path.
We also help people define and articulate their true desires.
Meet Our Team
Introducing our team of friendly advisers and customer service
representatives, dedicated to helping you.
Vanessa Jansen
Co-Founding Director
ASIC: 471632
---
A born entrepreneur, Vanessa has made a name for herself in the arena of finance. Vanessa started out in the corporate world while completing a Bachelor of Business through Queensland University of Technology (QUT). Following her strengths, Vanessa majored in Banking and Finance with an extended major in Accounting. It was during this time that Vanessa realised her calling was to help make a difference to people's lives and to help people along their financial journey. The industry quickly began to take notice as Vanessa developed a reputation for helping clients reach their goals and dreams. Making a name for herself she was recognised through the Million Dollar Round Table (MDRT); a trade association formed in 1927 to recognise financial advisors internationally for best business practices, ethics and effective ways to increase client interest. Vanessa qualified at top of the table in 2009, this achievement ranked Vanessa internationally in the top 3% of her industry. Thus, it is no surprise that in 2008 Financial Wisdom named Vanessa Qld Rising Star of the year, and in 2010 Vanessa received a national award for the results she had created for her clients. Vanessa's passion is to build long lasting relationships with her clients while guiding them towards wealth. She works hard to overcome trust barrier that often hold people back from achieving the results they deserve and is determined to help people act now. In recent years, Vanessa spends much of her time mentoring advisers within the firm with a goal of helping more Australians obtain the right financial advice that will lead them to financial freedom.
Dane Jansen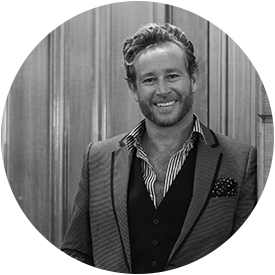 Managing Partner / Responsible Manager
ASIC: 323704
---
As Managing Partner and Investment manager of Positive Dynamics Dane has 13 years' experience in financial markets and strategic advice, providing expert knowledge on clients' portfolios, investments, and asset allocation. Dane spent the first 10 years of his career working in the construction industry, building foundations in leadership and management; however, he had always had a passion for investment markets. In 2007 Dane completed a Diploma followed by an Advanced Diploma of Financial Services [Financial Planning] and was appointed as a Financial Adviser at Positive Dynamics, Authorised Representative of Financial Wisdom. In 2015 Dane embarked on the application process of obtaining Positive Dynamics its own Australian Financial Services Licence (AFSL). In 2016 Dane became the co-responsible manager of the Positive Dynamics AFSL. Dane's unique and diverse experience with business and leading people, has allowed him to work with many different companies and individuals across all industries, athletes and professional sports, medical, motor vehicle, accounting, engineering, retail, entertainment, and property development. Dane is heads of both Positive Dynamics Investment committee and Compliance committee. Dane embraces his leadership skills to provide guidance to the Positive Dynamics team giving them the confidence and conviction to achieve success.
Advisory Team
NATALIE VIRR
Financial Planner
ASIC: 1002739
---
Natalie is passionate about making a difference in peoples lives by delivering meaningful financial advice to clients. With over 20 years' experience in the finance industry, Natalie started her Financial Planning career in England providing advice and solutions to personal customers and then moving to business owners and large corporations before moving her family back to Australia in 2010. Over the years Natalie has provided advice in complex areas of financial planning, growing her skills and increasing her knowledge along the way to provide robust and ethical solutions for her clients. In addition to her Advanced Diploma of Financial Services, Natalie has completed the Financial Adviser Standards and Ethics Authority (FASEA) exam and Ethics and Professionalism in Financial Advice and continues to build on her skills, currently studying towards a Graduate Diploma of Financial Planning. Natalie is held in high regard by her peers for her skills and knowledge in building long term and robust wealth plans, with a particular air for navigating the complexities of Centrelink.
JUSTINE WILESMITH
Financial Planner
ASIC: 1001638
---
With over 25 years' experience in the Financial Services Industry Justine is a wealth of knowledge, support and leadership for her clients. Justine has spent the last 15 years working as a Financial Adviser on the Gold Coast. Justine is dedicated to her clients success and it is for this reason she continues to educate and upskill herself in this ever-changing landscape of financial services. Currently holding an Advanced Diploma of Financial Planning along with certificates in Self-Managed Superannuation Investments, Justine has found time to negotiate work, family and her education and has completed a certificate in Ethics and Professionalism in Financial Advice, completed the Financial Adviser Standards and Ethics Authority (FASEA) all the while committed to completing a Graduate Diploma in Financial Planning. Justine is passionate about delivering the highest quality service experiences and planning solutions to her clients. 100% driven and committed to help people meeting their financial goals and building long term relationships with her clients.
HARDIK SHETH
Financial Planner
ASIC: 1256531
---
Having always been interested in equity markets and acquiring knowledge on various stock valuation procedures through his master's degree in Financial Management from Bond University on the Gold Coast, Hardik kick-started his career with an internship with us in September 2016. He evaluated financial and investment information for the company's investment portfolios, working with many different asset management firms from around the world. Hardik has always had a knack for articulate research and to blend information together providing recommendations based on sound evidence, synthesizing the analysis of that data into a research report. He was appointed as an Authorised Representative of Positive Dynamics in July 2017, and since then has utilised his knowledge and passion by identifying his client's financial goals and objectives and devising an appropriate financial plan with a view to improve their financial situation in the long-term.
Specialist Support Team
HAYLEY RAFAELLE
Executive Assistant
---
CLAYTON TRAYNOR
Paraplanner
---
CHRISTOPHER KENNEDY
Paraplanner
---
JACQUELINE COLLI
Client Service Officer
---
ANGELA NOE
Client Service Officer
---
DAVID BOUZIGE
Client Service Officer
---
JULIAN ZAFFINO
Client Service Officer
---