What We Do
Our financial advice process is a simple 5 step journey.
We will be with you every step of the way.
Our Advice Process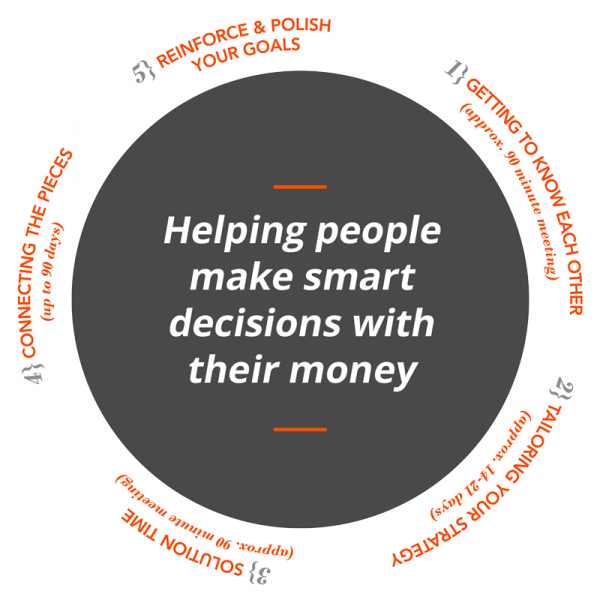 Step 1
To do our job properly, we believe we need to understand your circumstances better than anyone else; i.e. where you are now and where you want to go. This initial meeting is where we get to know one another.
Step 2
Behind the scenes, our team will analyse the information you have provided. Our advisors will then design strategies to help you reach your goals.
Step 3
We will present the strategies we have formulated from the information you provided and the research we have conducted. We will educate you around these strategies so that you can make informed decisions. We will assist with the application process.
Step 4
Behind the scenes, our team will submit any required paperwork. This may include liasing with real estate agents, lenders accountants, solicitors, insurance providers and employers. We will follow through any outstanding items and keep you informed along the way.
Step 5
We will be with you every step of the way to give you the financial direction in life you need. Our financial advisors will ensure you are prepared for your future.
We conduct this process to give you certainty, security, direction and simplicity.
Service Packages
Our various service packages can be customised to suit your specific situation. Contact one of our friendly team for more information, or download our FSG below.